The AI revolution won't happen. It's already here. You may have noticed your friends sharing AI-generated avatars that look just like them or even hopped on to this trend yourself. Even our Mostlies couldn't resist trying it out.

AI-driven tech continues to break into the mainstream, with enormous interest growing in how we can use AI to make the world a better place. One area specifically is data privacy.
Synthesizing tabular data that contains a variety of personal information (name, social security number, location etc.) is becoming more and more favored among banks, financial institutions, insurance and telecommunication companies as well as healthcare institutions. Especially with the increase of data breaches in recent years, businesses and organizations are becoming more aware that privacy is worth a king's ransom.
Privacy-aware companies started synthesizing data
Some of the most innovative and privacy-aware companies have recognized the power of generative-AI and started utilizing AI-generated synthetic data. One such company is our new customer, the Merkur Insurance Group, who signed a three-year partnership agreement with us this year.
In the Merkur Innovation Lab, synthetic versions of customer data will be produced in the future using this technology, on which machine learning models can be trained. This makes it possible to share data internally and externally in a data protection-compliant manner in order to develop better services and products for customers.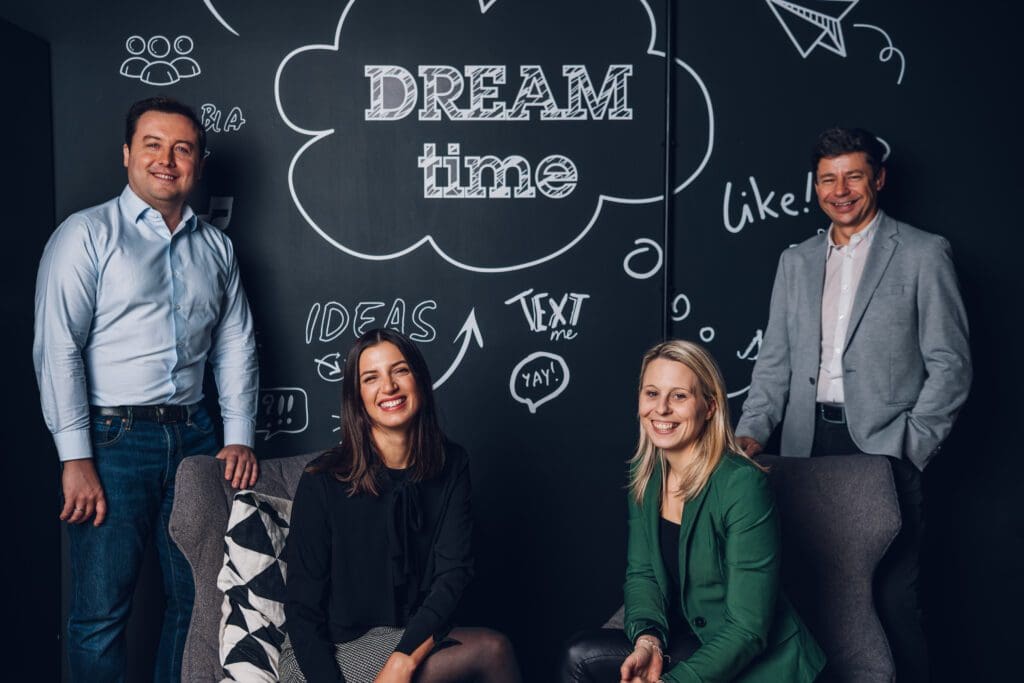 MOSTLY AI raised $25M to bring synthetic data to every enterprise
Back in January, the future potential of MOSTLY AI and synthetic data was recognized by the market and we raised a $25M Series B round of funding led by Molten Ventures with participation from existing investors Earlybird and 42CAP, and new investor Citi Ventures.
We pledged to use the funds to realize our vision: to build a smarter and fairer future together for the benefit of everyone. And we certainly got one giant step closer to it. While we kept accelerating growth in Europe, we also further sparked the synthetic data revolution in the US market, and ramped up hiring worldwide. We welcomed many extraordinary people to the team, and now we stand at 50 employees from 23 different nationalities.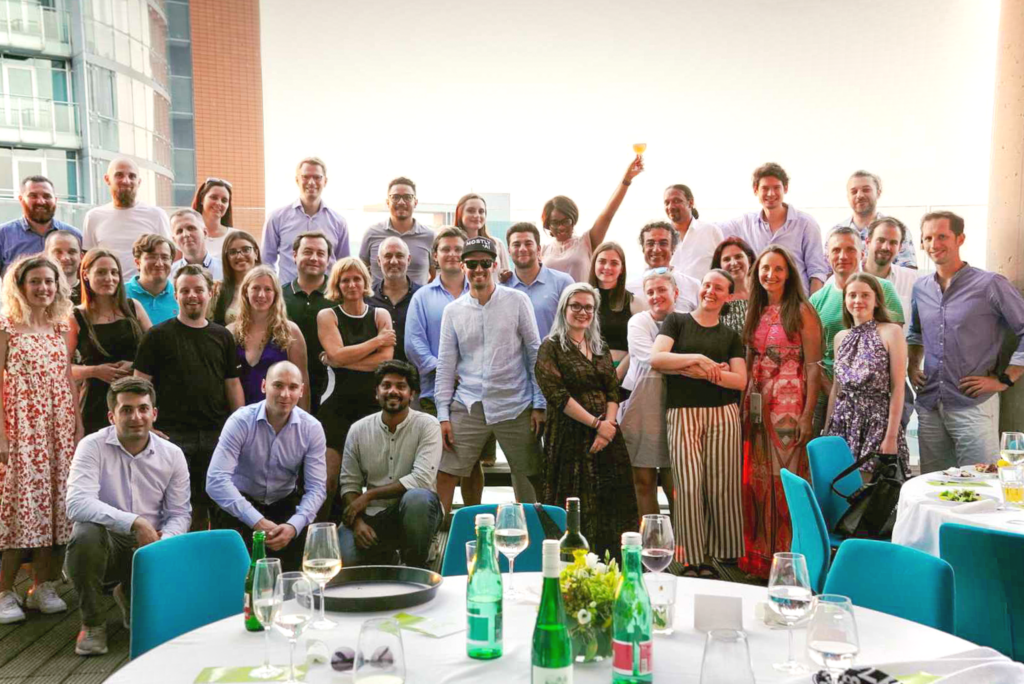 European Commission's JRC: synthetic data will be the key enabler for AI in Europe
In June, the European Commission's JRC endorsed synthetic data as a great opportunity to collaborate on data without compromising privacy which is crucial for policy makers, researchers and businesses across Europe. Here are the key takeaways:
Synthetic data will be the key enabler for AI
It is very cost effective to use synthetic data for privacy protection
Synthetic data is a mature privacy enhancing technology (PET) that is ready to be deployed
Synthetic data improves fairness, diversity and inclusion
Synthetic data facilitates open data, data democratization, and data literacy
MOSTLY AI was listed as a Sample Vendor in Gartner's 2022 Hype Cycle for AI
As a pioneer of the creation of AI-generated synthetic data, MOSTLY AI has been listed as a Sample Vendor in three categories of Gartner's latest Hype Cycle™ Report: Hype Cycle for Artificial Intelligence, August 2022. Listed categories include Data-centric AI, Generative AI, and Synthetic Data.
"Synthetic data addresses a number of data challenges - it bridges the gap between privacy and innovation, and results like these in this latest report by a highly reputable research firm like Gartner serve as further proof of the synthetic data tipping point we know is on the horizon. We're in the right place at the right time and, most importantly, with a dynamic and growing team in place, capable of responding to the demand we're seeing across industries," said our CEO, Tobi Hann.
MOSTLY AI's synthetic data platform keeps improving
In March, MOSTLY AI's synthetic data generator got fitted with the best synthetic text capabilities. Customers needed next-level synthetic text generation, and the team at MOSTLY AI listened. MOSTLY AI now offers language-agnostic synthetic text, which is so good, you'll think it's real! It preserves correlations and handles long pieces of text.
With the MOSTLY AI 2.2 upgrade, in May we introduced a variety of new features and capabilities that deliver more speed, agility and resilience while using less hardware resources and providing even further improved out-of-the-box privacy security.
We also launched new editions to our platform in July, for mid-market businesses wanting to speed up test data generation through automation. By experimenting with the free edition of the platform, data science teams and test engineers can see for themselves how the pioneering platform easily and automatically synthesizes complex data structures.
In October we made our QA reports of customers' synthetic databases interactive. Those can now be downloaded and shared both within and outside their organizations. The report generation takes a few seconds per table, resulting in the ability to immediately assess and share synthetic data quality including representation accuracy and privacy security.
ISO 27001 certification
After becoming the first synthetic data provider to achieve ISO certification in November 2021, MOSTLY AI has continued to demonstrate the importance of information security, both internally and externally, evident in its ISO 27001:2013 re-certification.
The ISO 27001 standard is a globally recognized information security standard that demonstrates an organization's commitment to continual improvement, development, and protection of information assets/sensitive data by implementing appropriate risk assessments, policies and controls.
Synthetic data goes on a world tour
This year we participated in multiple tech-events worldwide and were excited to see synthetic data gaining such popularity among different industries. Just some of these events were InsureTech Connect in Vegas, Chief Data & Analytics Officers Fall in Boston, FinTech Live in London, PET Summit in Boston, 3rd ACM International Conference of AI in Finance (ICAIF), in New York, Data Science Conference in Belgrade etc. where we ensured that our industry-leading synthetic data generation platform was widely promoted. We also took part in TestBash UK in Manchester, spreading the word to the software testing community.

The Smarter Synthetic Data Hub on Discord
In October, we decided it was time for the synthetic data community to come together! This is why we formed a Smarter Synthetic Data Hub on Discord where you can talk to the best synthetic data experts to make the most out of this technology. Here, you'll find world-class synthetic data generation advice. From the first steps of your synthetic data journey to scaling and discovering new use cases, we are there for you every step of the way.
We had a makeover!
In July, we decided it was time to bring fun to data science and wear our comfiest lime outfit, in the form of a vibrant re-brand, while continuing to make the world a safer and fairer place. The best place to see our new brand in action is our website, and while you're there, be sure to watch the animation featured on the home page.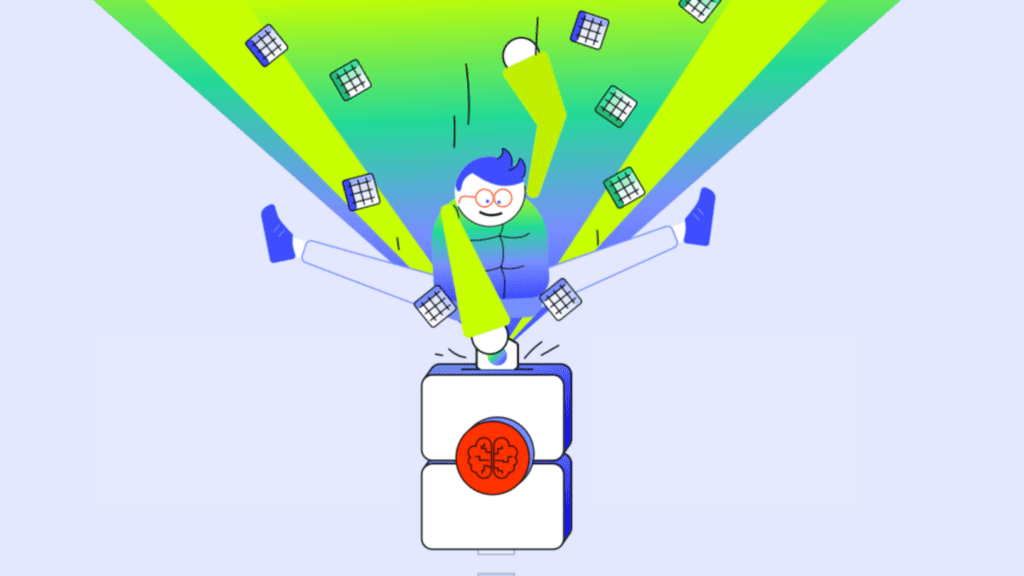 Goodbye Hegelgasse office, hello world!
In October, we went fully remote! We might have said goodbye to our lovely office in Hegelgasse, Vienna, but we'll certainly keep the memories! Our mission is bigger than the walls of our old office and the borders of our headquarters. The talent we need to deliver our mission might be building a family in the mountains of beautiful Colorado, living solo by the bluish-green waters of the Julian Alps in Slovenia, or livin' la vida loca in Barcelona. In any case, we made it possible for our Mostlies to create their perfect work environment wherever they prefer by going fully remote. And, since we are all about quality over quantity, we can't wait to meet each other at the best team-building yet, up in the Austrian mountains at a ski retreat, in January!
The synthetic data revolution has just started
We see so much on the horizon for synthetic data in 2023. Firstly, data democratization is no longer just a buzzword, forward-thinking businesses are setting a new pace for privacy-safe innovation by proactively serving synthetic datasets across teams and beyond the walls of organizations. Cross-border data sharing has never been as easy as it is now, now that synthetic data is at play. Also, machine learning models are only as good as the training data they employ. Synthetic training data improves model performance, removes bias, and provides new domain knowledge and explainability, which is why we predict more and more businesses and organizations utilizing it in the near future.
We at MOSTLY AI are already excited to see synthetic data taking over the world in 2023 and are ready to take the synthetic data revolution to a whole new level, making the world a safer and fairer place.