Mobey Forum, an expert group providing advice on new technologies for banks and financial institutions, has just published a mini-series about privacy enhancing technologies (PETs).  The first report published in the series discusses AI-generated synthetic data for the banking and finance industry to which MOSTLY AI provided insights and advice.
Privacy enhancing technologies for banking
Already a few months ago, a Mobey Forum report aptly titled The Digital Banking Blindspot explored the privacy landscape in finance at large. According to the report, the reliance on legacy data anonymization coupled with regulatory restrictions is inhibiting. Data-driven innovation needs the help of privacy enhancing technologies. Strategic data assets in banking include a lot of sensitive information and are subject to regulations. Banks' ability to master privacy and innovation simultaneously will give them the competitive edge they seek. In order to become privacy leaders, the latest privacy enhancing tech needs to be understood and used in the right places and at the right times. This report included some highlights for best practices from industry leaders: Erste Bank, Banco Bradesco, Rabobank and ABN AMRO amongst others. The advantages and disadvantages of privacy enhancing technologies, like homomorphic encryption, synthetic data and federated learning, were described with advice on when to use which technology. Erste Bank's synthetic test data use case was mentioned as the prime example of putting synthetic data into practice.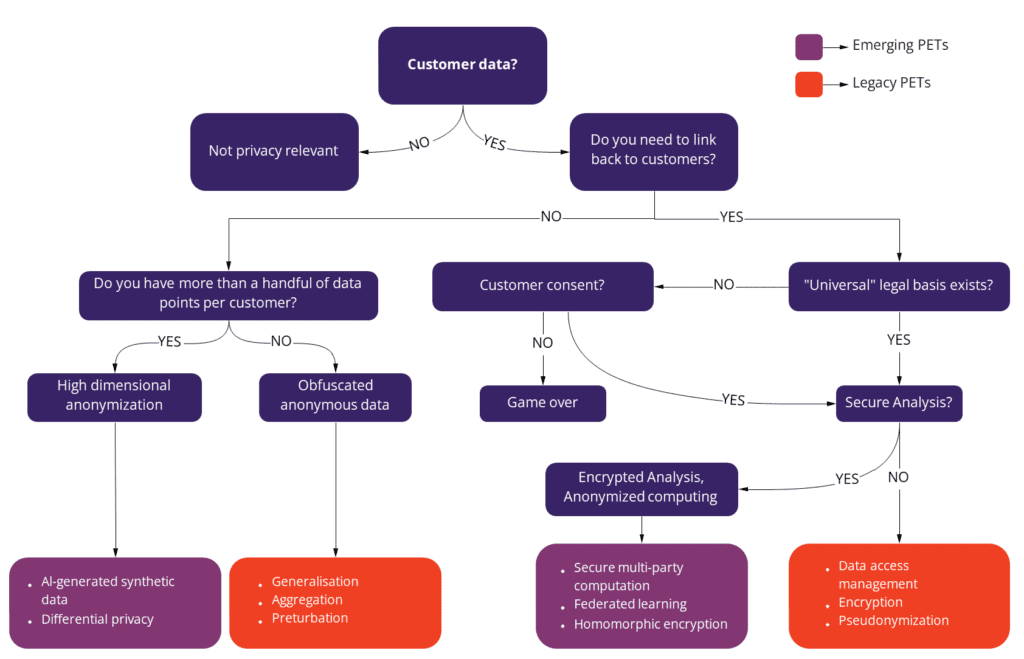 The brand-new AI-generated synthetic data report
As a follow-up to the Digital Banking Blindspot, Mobey Forum is now publishing a new series of mini-reports. The goal is to provide deeper dives into each privacy enhancing technology. The first report published in this series discusses AI-generated synthetic data. MOSTLY AI's Chief Trust Officer, Alexandra Ebert is one of the synthetic data experts contributing to the report. The report gives a great overview on how synthetic data technology works, what are the challenges and limitations and the advantages and benefits. Some of the banking specific synthetic data use cases include AI/ML training, testing and product development, fairness and ethical AI. Highly recommended for everyone in banking and finance looking for a trusted source on the technology.
You can download the report from Mobey Forum's site.