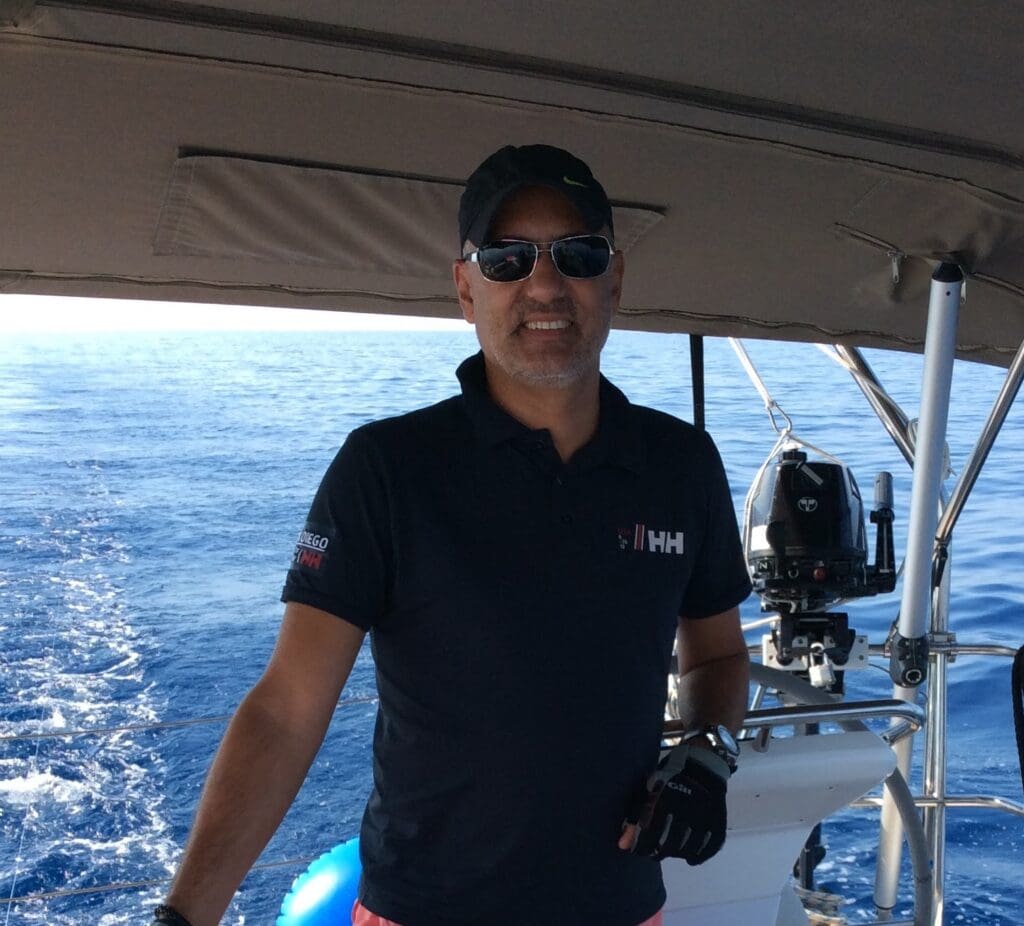 Every team needs a captain, and we just got a pretty cool one. Besides being a seasoned engineer, Kerem is an experienced sailor and captain, bringing unique insights from the sea.
So, what did you learn from sailing?
First and foremost, you need to respect mother nature. You need to know your own and your boat's limits so that you do not cross the line of bravery into misery. And if you respect nature and know yourself, there is no limit to the joy you can take from the sea.
You need to know the environment you are in (learn the weather forecast, check charts for debris, read the wind, wave, and clouds), make sure that your boat is in the best condition, be always on the watch and take your decisions accordingly.
The sea does not allow you to relax. You have to be alert even on anchor. You need to check if the changing wind will make you lean towards the rocks.
You have to think ahead, be prepared: make sure you have spares for critical equipment, have your Plan B ready, and run it in your head before starting every action. Be innovative enough to create a Plan C on the fly if both Plan A and B fail (and they will).
The boat can only travel fast and safe if the whole crew is in synchronicity. Since the captain is the one accountable for the safety and the course, his job is to make this synchronicity in the crew happen and, at difficult times, takes the difficult decisions.
You can apply each of these rules of the sea in the business world. A good captain has all the traits of a good business leader.
What are you most proud of in your career?
The most obvious answer and the most relevant in our start-up context is the company we founded in 2001 in Turkey. It was a software start-up specializing in CRM and Business Process Management Software. We became the market leader in our domain, outperforming the "usual suspects." In the year 2009, we sold the company to the telecom giant Ericsson, and it opened up new frontiers both for me and for everyone in the company.
But if you want to know the real answer, I was the proudest when young colleagues we hired fresh from university grew within our company. When they bought their first car, their first house, when they had their first child.
Why did you decide to join a synthetic data start-up?
I think that you need to experience both start-ups and corporations in your career. I have to say that I learned unbelievably lot during my time in the corporate world. I have experienced three-digit million Euro contracts, projects with hundreds of people, took executive leadership trainings in renowned universities, and most importantly, learned to work in a multicultural environment.
In the midst of these experiences, I always thought, "If I had all this know-how before, in our start-up, we could have done much better!". These moments made me realize that my passion lies in start-ups. Furthermore, AI was an area I had a personal interest in, and here I am!
What do you wish for in 2021?
My wish for 2021 is to help more and more customers in their data privacy journey, creating the market of our niche with them. This is the prerequisite and enabler for our engineering team to innovate and create.
If you ask me, what my "selfish" wish for 2021 is, I would say that I wish for the pandemic to be over, so we can all meet in our office, work face to face, chat over coffee, and enjoy our perfect location in the heart of Vienna.