To successfully synthesize your dataset, the content must be encoded in UTF-8, have commas (,) or semicolons (;) as comma separators, and adhere to the following rules: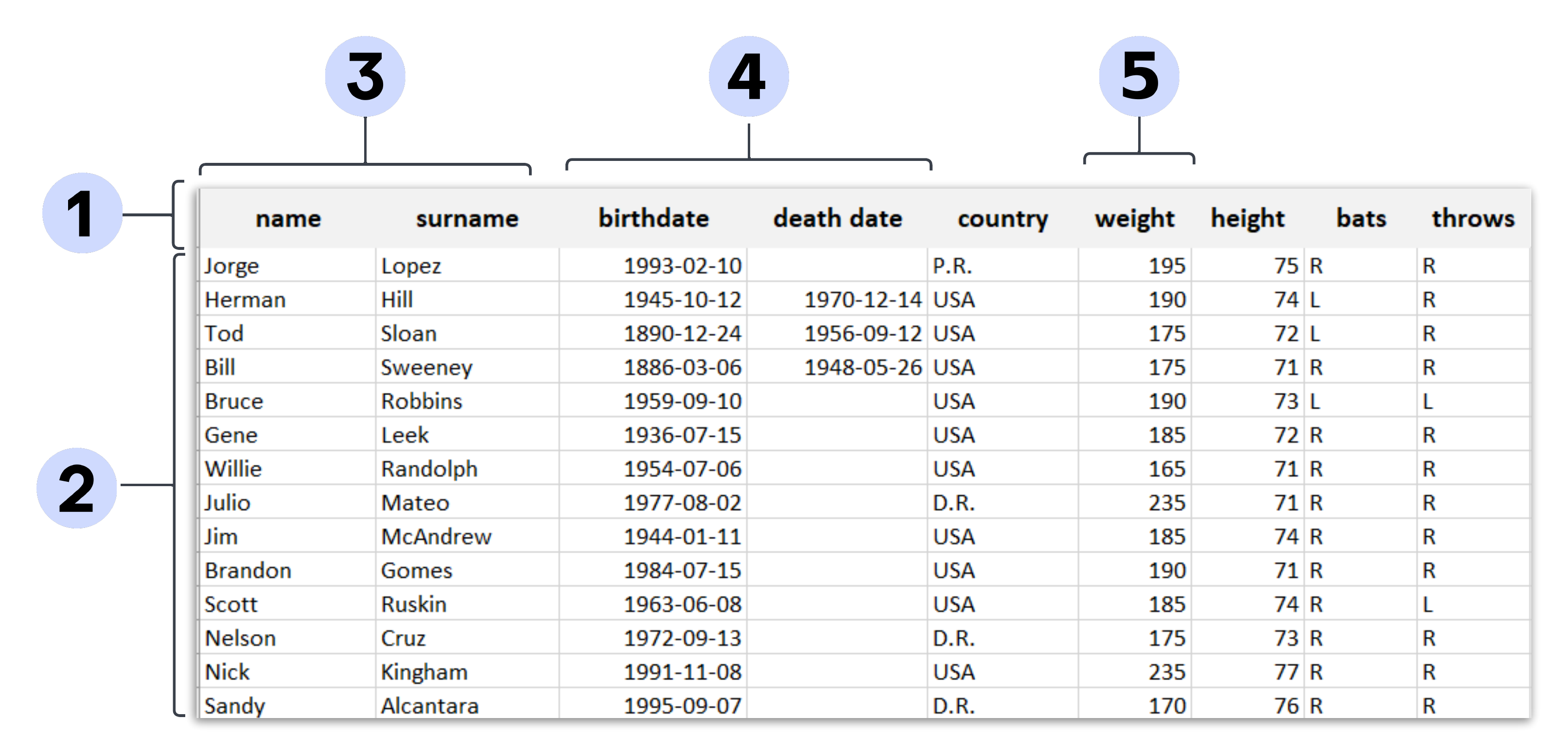 Header row
The first row must contain the column names.

Each column name in a table must be unique and may not exceed 255 characters.

These names cannot have special characters like commas, semi-columns, columns, slash, dollar-sign, backslash, quotes, double-quotes, etc.
Alphanumeric entries (text, categories, strings)
Entries containing line breaks, and spaces at the beginning or end, must be quoted with double-quotes.

"this is, one column"
"this is \n two lines"
" space at the beginning and end "

double quotes in entries must be escaped with double quotes itself

"this does contain ""quoted text"""
Date and time values
must be encoded in one of the below formats

must have missing values encoded as empty strings
Format
Example

Date

2020-02-08

Datetime with hours

yyyy-MM-dd HH
yyyy-MM-ddTHH
yyyy-MM-ddTHHZ

2020-02-08 09
2020-02-08T09
2020-02-08T09Z

Datetime with minutes

yyyy-MM-dd HH:mm
yyyy-MM-ddTHH:mm
yyyy-MM-ddTHH:mmZ

2020-02-08 09:30
2020-02-08T09:30
2020-02-08T09:30Z

Datetime with seconds

yyyy-MM-dd HH:mm:ss
yyyy-MM-ddTHH:mm:ss
yyyy-MM-ddTHH:mm:ssZ

2020-02-08 09:30:26
2020-02-08T09:30:26
2020-02-08T09:30:26Z

Datetime with milliseconds

yyyy-MM-dd HH:mm:ss.SSS
yyyy-MM-ddTHH:mm:ss.SSS
yyyy-MM-ddTHH:mm:ss.SSSZ

2020-02-08 09:30:26.123
2020-02-08T09:30:26.123
2020-02-08T09:30:26.123Z
The following formats are not supported:

Any format with a week number.
Example: 2020-W06-5 (Week 6, Day 5 of 2020)

Any format with ordinal dates.
Example: 2020-039 (Day 39 of 2020)

Formats with a time zone offset that don't contain a Z
Example: 2020-02-08 09+07:00

Short formats that do not contain any special characters, such as -, T, Z, etc.
Example: 20200208T0930

Formats that separate seconds and milliseconds with a comma.
Example: 2020-02-08T09:30:26,123

Formats that separate seconds and milliseconds with a colon.
Example: 2020-02-08 09:30:26:123

Date only formats that have a time zone component.
Example: 2020-02-08Z